News
Posted on May 21st 2017 by ATMS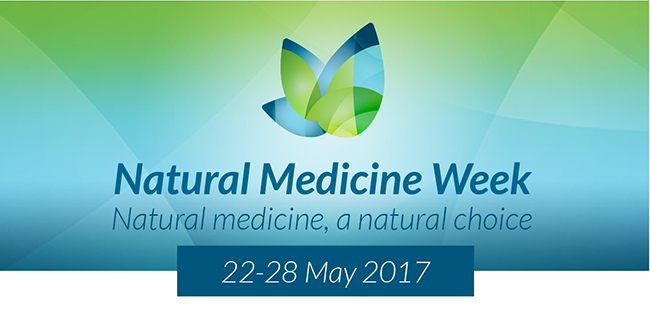 Natural Medicine Week is on this week!
The only one of its kind in Australia, Natural Medicine Week, will feature workshops, clinic open days and special offers focusing on the three primary models of natural medicine; Ingestive Therapies, Bodywork or Massage and Traditional Chinese Medicine.
Get involved in your local community, gain access to invaluable information and resources on natural medicine, and learn more about a natural approach to improving your health and wellbeing.
Be sure you check out www.naturalmedicineweek.com.au to see all the great events being hosted Australia-wide!
There are so many ways you can get involved and learn more about natural medicine; attend and event, have your say with our online survey, or find out answers to the most Frequently Asked Questions about natural medicine.
To learn more about Natural Medicine Week visit: www.naturalmedicineweek.com.au